9 Channels Sleep Monitoring Device for Sleep Disorder Diagnostic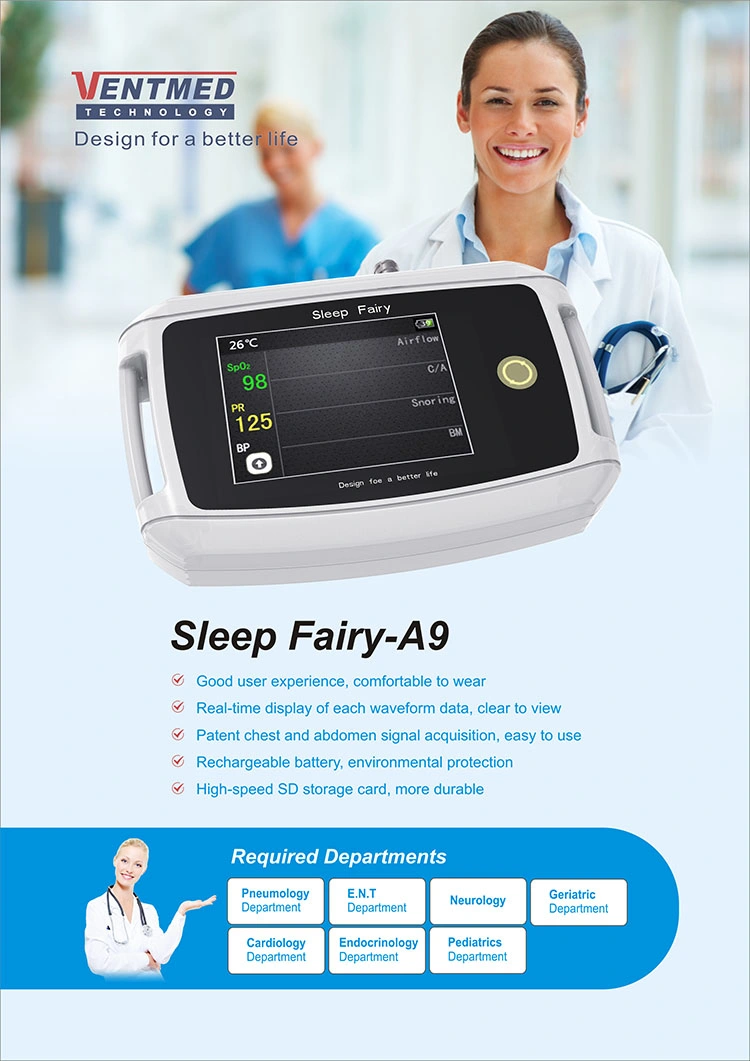 1. What is Sleep monitor?
VentMed sleep monitor device is a brand new intelligent diagnosis system for sleep disorders and sleep apnea, which is suitable for clinic/hospital/sleep center/home usage, especially for the screening of Sleep Apnea Syndrome (SAS). It provides multiple monitor recordings and reports of sleep, for sleep physician to provide professional treatment proposal and therapy pressure titration.
Patients can be tested in the comfort and convenience of their own homes without an observer and with fewer sensors attached to their body. This reduces anxiety, leads to a more natural night of sleep and improves patient acceptance of test protocol.
This device meets all American Academy of Sleep Medicine (AASM) requirements.

2. Product Structure
(1) 1 pcs Host
(2) 2 pcs Luer Connector (Spare parts)
(3) 1 pcs SpO2 sensor
(4) 2 pcs Nasal Oxygen Cannula
(5) 2 pcs fixing band
(6) 1 pcs SD card
(7) 1 pcs SD card reader
(8) 1 pcs Charger
(9) 1 pcs Carrying bag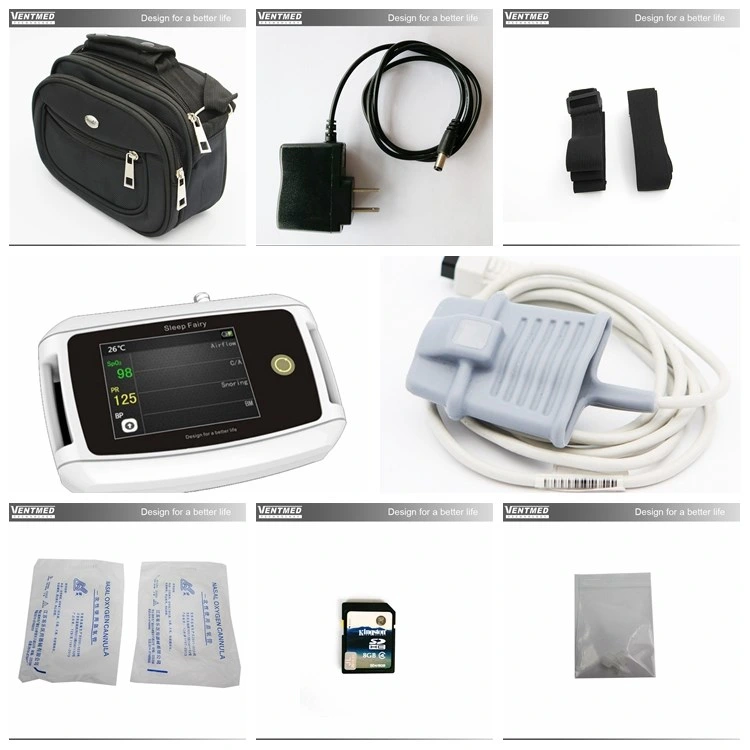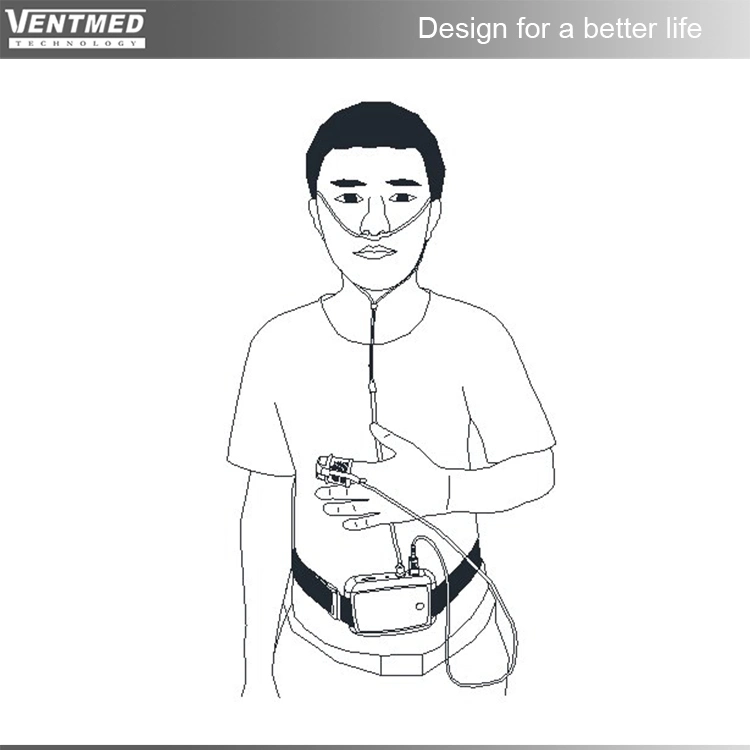 3. Specification
9 Channels: Airflow, Snore, SpO2, Pulse Rate, Pulse Wave, Body Position, Body Movement, Respiratory Effort, CPAP Pressure
Data resolution: AD : 12Bit
Data Sampling Rate: 50-200Hz
Storage Data: 8G, over 8000 hours data
Communication: SD card
SpO2: 70% - 100%
Pulse Rate: 30 - 240 bpm
Battery: Integrated rechargeable Lithium Battery, 2500mAh, support for 30 hours continuously monitoring
Screen: 2.8 inch TFT, 320 x 240
Host Net Weight: 176g with battery
Gross Weight: 0.9KGS
Device Dimensions: 125mmL x 80mmW x 24mmH
Carton Size: 310mmL x 130mmW x 160mmH

4. Features
l. Compact, light and convenient;
2. An innovative 3D sensor built-in the machine, need SpO2 sensor only, no need an extra sensor for body movement/body position/respiratory effort
3. Extremely easy to operate with one switch;
4. Reliably providing extensive, detailed and accurate sleep clinical data;
5. Sophisticated scoring and diagnostic report software;
6. Link to any CPAP device to titrate patient's pressure;
7. SD storage data is read by the reader and Sleep Fairy software in the computer, so that you can browse the record data by image display and can print the test report.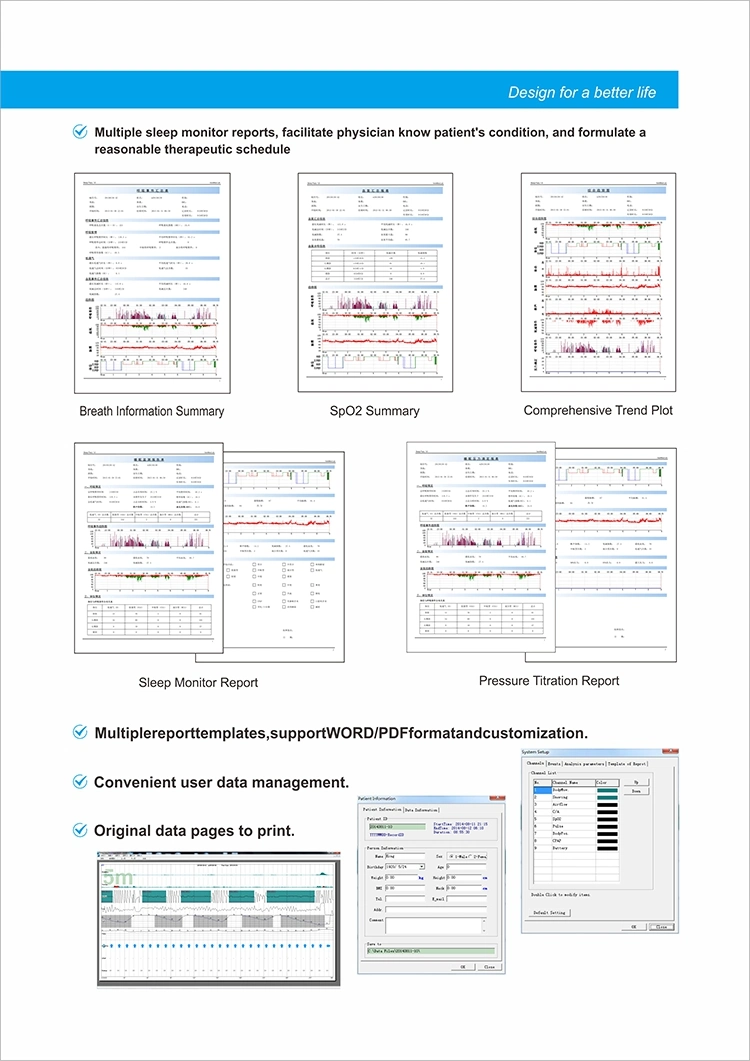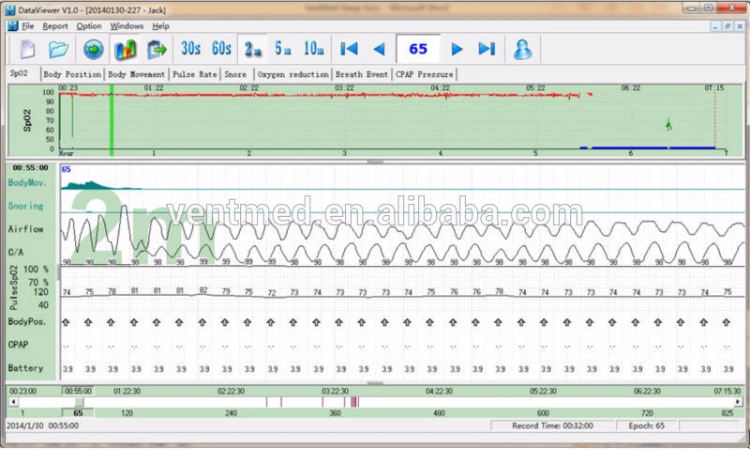 5. Company Introduction
Hunan VentMed Medical Technology Co., Ltd. was established in April 2013, which is integrated of R&D, production and sales. Company's professional R&D team has focused on the exploration and innovation of medical devices for 15 years, dedicated to the diagnosis of sleep disorders and the overall solution of CPAP. The application of new high precision 3D sensors in related fields for the first time improves the comfort of the products and the accuracy of the data. In addition, the cloud platform built by 3G/4G network can realize the real-time monitoring of hospital, doctor and patient. It is the first medical device company to apply cloud platform to sleep monitoring in China.
VentMed has obtained multiple independent intelligent property rights.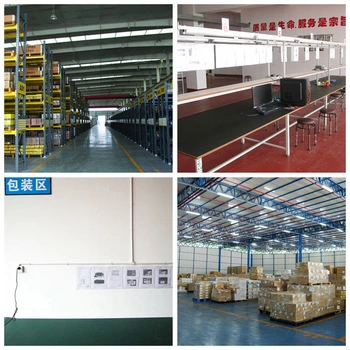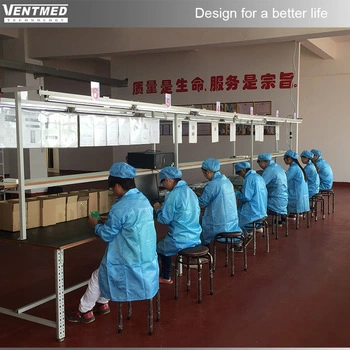 Company Belief---Design, for a better life!
We are full of faith, persistent pursuit! Provide comfortable, healthy breathing solutions! Overcome various difficulties, explore the science to make life more healthy and more beautiful!



6. Exhibition: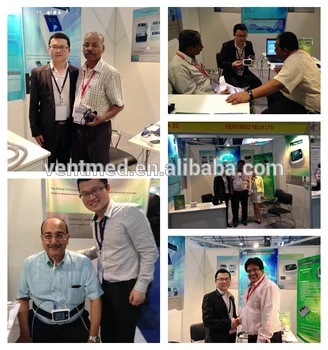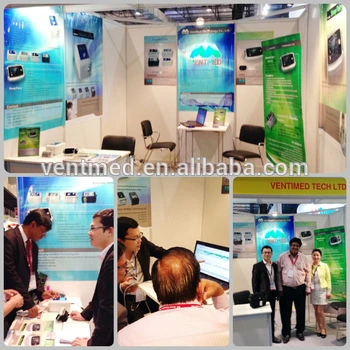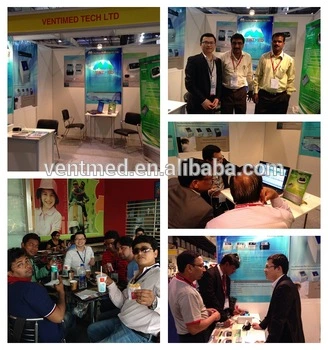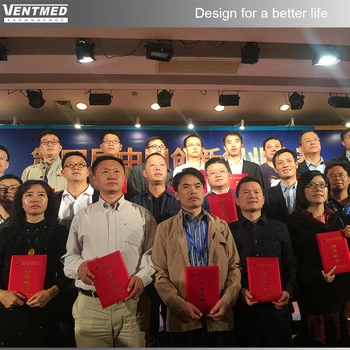 7. Our services:
We are professional in sleep & breathing field, deeply understand sleep & breathing device with many years of product development and manufacturing experience.
Except for our VentMed brand CPAP/AUTO CPAP/BiPAP/Sleep Study device, we also provide OEM/ODM service. We can do your private brand products according to your requirement.
--- 1-year warranty!
--- Provide minimum and shortest delivery time!
--- Long-time maintenance service for the product!
--- Offer competitive price, high quality and best service!
--- Your inquiry related to our products or prices will be replied in 24 hours!