AEA

Pressure Relief Valve

(PRV) or Safety Valve is the best on the pressure equipment, container and pipeline overpressure protection device. Flanged Pressure Relief Valve sizing and selection according to API 520,designed according to API 526, test according to API 527, and flange as ASME B16.5.This valve's type include
-A42C Conventional Safety Valve;
-WA42C Balance Bellows Safety Valve;
-A44C Packed Lever Safety Valve;
-A48C Open Bonnet Plain Lever Type Safety Valve;
-WA44C Packed Lever Balance Bellows Safety Valve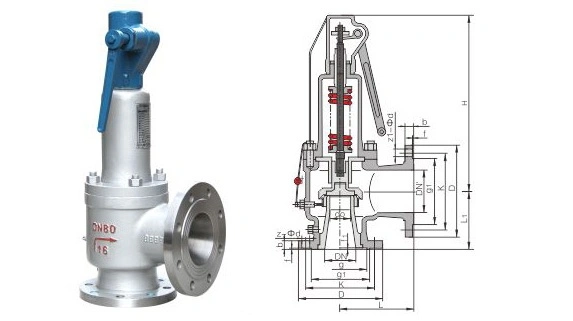 Design Feature:
-Safety Valve/pressure safety valve, angle type;
-Full lift safety valve;
-Conventional type, Standard safety valve for fluids and gas;
-Metal to metal seated;
-Flange connection according to ANSI B16.5;
- Spring load;
-100% Compatibility to API 526
-Single Trim (identical internal parts for steam/gas/liquids) allows economical maintenance;
-Quick delivery for high-alloy materials;
-Longer valve lifespan due to hardened disc and (partially) stellite seat;
-Longer lifespan of optional bellows through integrated shielding

Standards Compliance:
-Design and Manufacture: API 520
-Face to Face(end to end): API 526
-Test and Inspection: API 527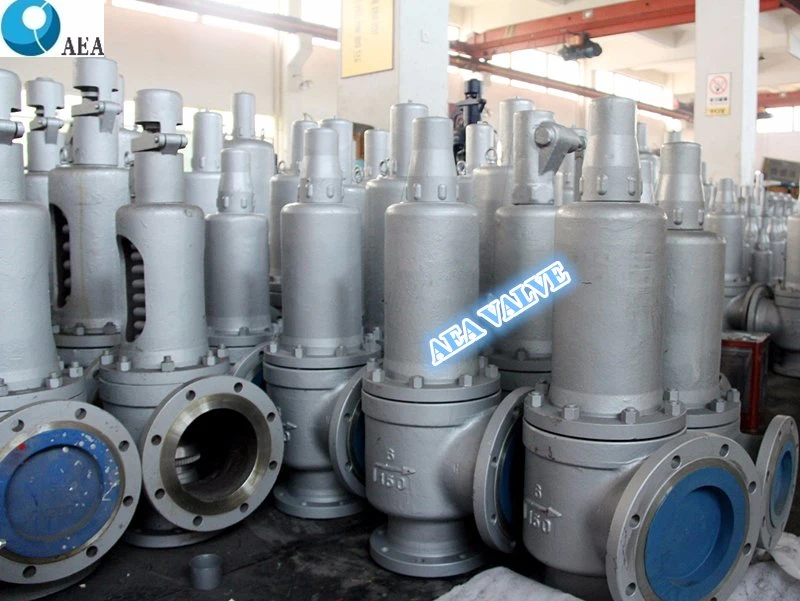 Main Property Specification
Normal Pressure

PN

150

300

600

900

150

Body strength

Ps(Mpa)

3.0

7.5

15

22.5

38

Set pressure

Pk(Mpa)

0.1-2

1.6-5

3.2-10

8-25

10-25

Seal pressure

Pm(Mpa)

90%Pk

Reseation pressure

Ph(Mpa)

≥90%Pk

Relieving Pressure

Pp(Mpa)

≤1.1Pk

Lift height

H(mm)

≥1/4 d0

Appropriate Temp.

C (WCB) P, R (SS304, SS316)

≤300ºC ≤200ºC

Appropriate Medium

Air, Oil, Steam, Water, Corrosive medium
Code of throat diameter
| | | | |
| --- | --- | --- | --- |
| Code | Diameter | Code | Diameter |
| D | 10 | L | 20 |
| E | 13 | M | 55 |
| F | 16 | N | 60 |
| G | 20.5 | P | 72 |
| H | 26 | Q | 96 |
| J | 33 | R | 115 |
| K | 40 | T | 148 |
Materials for main parts
| | | | | |
| --- | --- | --- | --- | --- |
| NO | Name of part | Materials A42H-C | Materials A42Y-P | Materials A42Y-R |
| 1 | Body | WCB | CF8 | CF8M |
| 2 | Nozzle | 2Cr13/ 304 | CF8 | CF8M |
| 3 | Adjusting Ring | 2Cr13/ 304 | 304 | 316 |
| 4 | Disc | 2Cr13/ 304 | 304 | 316 |
| 5 | Guide sleeve | 2Cr13/ 304 | 304 | 316 |
| 6 | Bonnet | WCB | CF8 | CF8M |
| 7 | Spring | ASTM 6150 | ASTM 6150 coated teflon | ASTM 6150 coated teflon |
| 8 | Stem | 2Cr13 | 304 | 316 |
| 9 | Adjusting bolt | 45 | 2Cr13 | 2Cr13 |
| 10 | Cap | A126 | CF8 | CF8M |
| 11 | Bellows | 304 | 316 | 316 |
Sealing surface of material "H" depositing D507, "Y" depositing stellite

Essential:
Valves are delivered at a set pressure, therefore when ordering
please confirm set pressure, medium and temperature

Application:
-Provided as safety device for protection against excessive pressure in pressure vessels
-Approved for gases and fluids
-Working temperatures: -60°C up to +300°C for stainless steel material, -29°C up to 300°C for cast steel material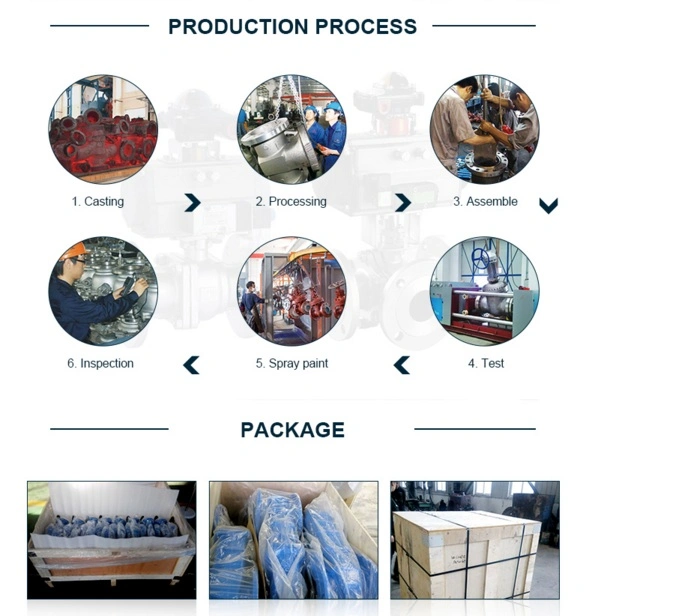 Why Choose us?
1.
Factory
:
AEA VALVE, a specialist manufacturer, established since 2008 and professional production of industrial valves over 10 years.
2.
Regional Sale
:
We provide specialized sales service refers to different kind of region all over the world. Each sales team member is good at the local language and well experienced to the responsible market. For example: Russian, German, Spanish, Japanese, etc.
3.
Low MOQ
:
Our factory owns the casting company by itself. We are always ready for providing the sample and producing some small orders, in order to meet the business well.
4.
OEM or Customize:
OEM Service or Customized size is Available.
5.
We can make the products with the client's demand standard or the custom requirement.
6.
Complete Solution
:
We are always ready to hear from you, be responding to your enquiry immediately. Our trade manager is always online for you.
7.
High Quality
:
We have strict quality control system and amounts of testing equipments for different kind of valve, such as size, pressure, working environment etc. We are winning the market reputation with the time goes by.
8.
Quick Delivery
:
We have the large stock for some hot products.
9.
Competitive Price
:
10.
We are the manufacturing company which not only has our own manufacturing workshop, but the casting company as well. We provide the straight factory price and service to our customer.
11.
Quality control:
All the products are calibrated with real working condition, and tested before shipping as qualified product.
12.
Problem solve:
If you can't solve the problem in your local, please delivery the product to us, we will repair it and then back to you.
13.
Integrity:
All the warranty and guarantee from us will be put into come true
14.Online Service: any inquiry, please contact with email:
. We will reply you within 12 hours.